Clio Long PsyD
Licensed Psychologist and Neuropsychologist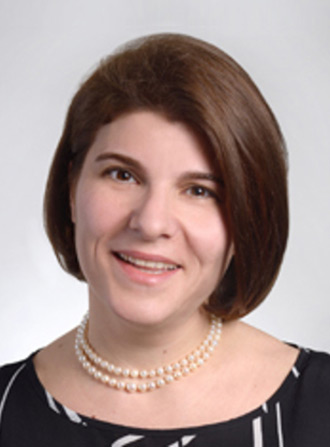 I am a clinical psychologist and neuropsychologist licensed in Virginia. A law school graduate in my native Italy, I transitioned, with much joy, to the field of psychology when I moved to the US.

I am passionate about effecting lasting change. My understanding, as a neuropsychologist, of both cognitive and affective neuroscience guides my treatment choices in terms of attaining these lasting outcomes. Furthermore, I strive to obtain results quickly, if at all possible (hence my perpetual interest in brief therapy models). While the value of traditional talk therapy is tremendous, I realized early on that it is not a panacea and that different approaches are needed for certain conditions such as trauma.

I have the greatest respect for my patients who have shown me over the years the resilience, creativity and compassion of the human spirit and taught me so very much. They have also shown me the difference psychology can make. I have been privileged to help create so many of those moments when you know a life is changed. For this gift of meaning I thank you.

I graduated from Argosy University and completed a 2 year fellowship in neuropsychology and cognitive rehabilitation at JFK Johnson Rehabilitation Institute. My background and experience are diverse including both psychology and neuropsychology. It has been a wonderful journey: from being a teacher assistant in my hypnosis graduate course where I understood that there's part of the brain you just can't engage with regular talk therapy, to the Employee Assistance Program, where I started thinking in terms of brief therapy models, to the community mental health centers (including victims of sexual abuse), where I first fell in love with trauma work. Here again I felt the limitations of talk therapy and started to explore affective neuroscience, which ultimately drew me to neuropsychology.

I worked with the whole spectrum on brain injury rehabilitation from acute inpatient rehabilitation (the last seven years at Inova Mt. Vernon Rehabilitation Hospital), to long term care, to intensive outpatient cognitive rehabilitation programs. I learned to treat patients with brain injury and their families, seeing how far people can go and how effective top of the line treatment can be. Rehabilitation shaped my way of thinking about assessment, which is very functional i.e. geared at identifying information that will inform treatment. I simultaneously worked on medical rehabilitation units (orthopedic, spinal cord injury, cancer, autoimmune diseases etc…) acquiring expertise in pharmacotherapy and mind/body interactions, and saw how psychology can make a difference in dealing with raw, biological facts. Through my hospital based experience including behavioral health, inpatient psychiatric, brain injury and medical units, I developed a profound appreciation for team work and coordination of care.

Over the years, particularly witnessing the difficulties my medical patients were having with sleep, I have also developed a passion for sleep disorders and trained in Cognitive Behavioral Therapy for Insomnia. Having maintained throughout my career my interest in trauma work, I am particularly excited to have discovered Rapid Resolution Therapy, which effects quick and lasting resolution of trauma. Everything I know about affective and cognitive neuroscience explains why this technique works so beautifully. It's like… having come full circle. Except, with all of my work experience having come together in my private practice, it is really only the beginning...
TRAINING AND CERTIFICATIONS
PsyD. in Clinical Psychology at Argosy University, Point Richmond, CA.
M.A. in Clinical Psychology, Argosy University, Point Richmond, CA.
Law Degree, Universita' degli Studi di Milano, Milano, Italy.


Post doctoral fellowship in neuropsychology and cognitive rehabilitation, JFK Johnson Rehabilitation Institute, Edison, NJ
Predoctoral Internship, Mercy Medical Center – North Iowa, Mason City, IA
Certified Practitioner in Rapid Resolution Therapy, Rapid Resolution Therapy Institute, DelRay Beach , FL
Cognitive Behavioral Therapy for Insomnia Training, University of Pennsylvania, Philadelphia, PA
Fundamental and Intermediate Intensive Training in Ericksonian Approaches to Brief Hypnotic Psychotherapy, The Milton H. Erickson Foundation, Phoenix, AZ.
Practitioner Degree in NeuroLinguistic Programming (NLP), University of California Santa Cruz, CA.